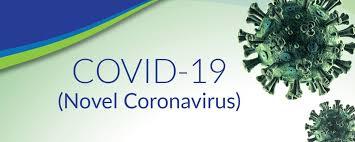 March 19, 2020
Dear Lighthouse Family,
I cannot believe how much the world has changed in the last week. I am trying hard to understand the rapidly changing news, as I'm sure you are, and at times it can feel overwhelming.
The corona virus, or COVID-19 as it is also known, has and will impact our church and our country. While it's difficult to get reliable and accurate information, and while some government decisions may be under or overreactions to the problem, the crisis we're facing is both real and deep. The stock market has tanked, borders are closing, airports and cities look like ghost towns, businesses are struggling, people are struggling, loss of freedom and mobility, and people are sick and dying in Canada.
The Chief Medical Officer of Health of Ontario announced that he is recommending the closure of all churches, along with other institutions. We will comply with their guidelines.
We are therefore suspending all services at Lighthouse Church for now. That means Sunday services, Bible studies, life groups, youth programs, prayer meetings and MOPS.
We will be LIVESTREAMING our services every Sunday at 10:30am on
FACEBOOK
. We realize that not everyone may have a Facebook account. You will also be able to listen to the message at:
BUZZSPROUT
, after 4:00pm on Sunday afternoon. You can also catch up on other sermons you may have missed at this website.
We realize these are hard financial times for everyone. If you are able, we would appreciate your financial giving to maintain the expenses of the church. You can do this by cheque (by mail or by dropping in the church mailbox); by e-transfer to the Church or on our web page (
GIVE NOW
). Etransfers can be sent to lighthousechurchtreasurer647@gmail.com. Please email Mary Beth (Church Treasurer) to let her know the passcode and other giving information.
Since we are followers of Christ we don't need to fear. Our God is in control. We need to place our hope and confidence in Him. If you have some concerns or need help, call me or one of the elders, Jim Hubert or Trevor Mulder, and we will pray for you.
This is a time that we can be Jesus with our hands and feet. Offer to pray for those around you. If you can assist by getting groceries for the elderly, do it. Phone people who are alone and spend time just listening or talking to them. During a time when people are overwhelmed with fear, remember as Christians we have the privilege of bringing hope and encouragement to others and by working together we can reach people with the message of hope that is found in knowing Christ.
Please know that Rose and I love each and everyone one of you. We will be praying for you and know that we are here for you in anyway we can.
Lastly I'll leave you with an encouraging verse of scripture:
"You keep him in perfect peace whose mind is stayed on you, because he trusts in you." Isaiah 26:3
Pastor Adrian