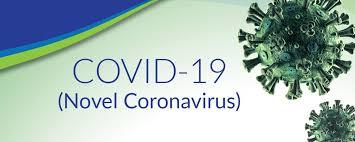 Dear Lighthouse Church family,
We are excited to say that our Church doors are now open on Sunday mornings. We know that not everyone will feel comfortable in coming back to church at this time. We understand and want everyone to do what they feel comfortable with and what is best for them and their health. Our services will still be online through Facebook & YouTube and podcast.
If you do decide to return to attending Lighthouse services in person during this season of Covid19, we have taken many steps to ensure a safe visit while you are here. We have worked hard to honour our governmental leaders and implement the guidelines they have established. Please exercise social distancing at all times. We are sorry, but that means no hugging or handshakes or kissing. We kindly ask that you follow the guidelines stated below to ensure everyone has a safe visit while attending a service at Lighthouse.
Service Guidelines
If you have any of the following symptoms (fever, coughing, sneezing, runny nose, tiredness, or shortness of breath) we ask that you do not enter the building and suggest you self isolate and seek testing.
You are encouraged to wear a mask.
There will be no childcare or Sunday School at this time.
Please keep 2 meters apart at all times in every area.
When entering the building, please use the hand sanitizer made available.
We ask that you do not fellowship in the foyer but go directly into the sanctuary and find a seat.
Please only touch the railings if needed. Please do not allow your children to climb or play on the railings.
We ask that families sit together. Please have your children and youth stay with you at all times. Please do not sit next to people outside of your household.
Please sit in designated pews only.
The washrooms are open, but please use only when necessary. They are to be limited to one person at a time.
If you have entered the building but need to leave for any reason, please use the designated side entrance to leave and not the front door.
We ask that you continue to give tithes and donations online by e-transfer. If you wish to give by cash or cheque, leave your offering in the designated box at the back of the sanctuary.
Please stay in your seat after the service for dismissal instructions. We will be using multiple exits.
For everyone's protection there will be no congregational singing at this time. We hope that changes. We will advise you when we can resume. God hears our praises that come silently from our hearts.
For social distancing reasons, seating is limited. Please come a little early as the greeters will assist you in seating. As a general rule, three people per pew, unless you are a family.
Please cooperate with greeters as they are working to ensure your safety.
Food or beverages will not be served at this time.
Sunday morning prayer at 9:30am is taking place in the Fellowship Hall with physical distancing in place. We encourage you to continue to spend time in prayer for your family and Lighthouse Church.
The welcome center is temporarily closed.
Thank you for your understanding and patience during this time. We are thankful to be open during this time and will continue to do everything possible to make your visit with us safe and impacting. If you have any concerns or questions, please do not hesitate to contact any one of us.
Sincerely,
Pastor Adrian, Jim Hubert (Elder), Trevor Mulder(Elder)